by C. Rodell, N. Moisseeva, T. Chui, R. Howard, and R. Stull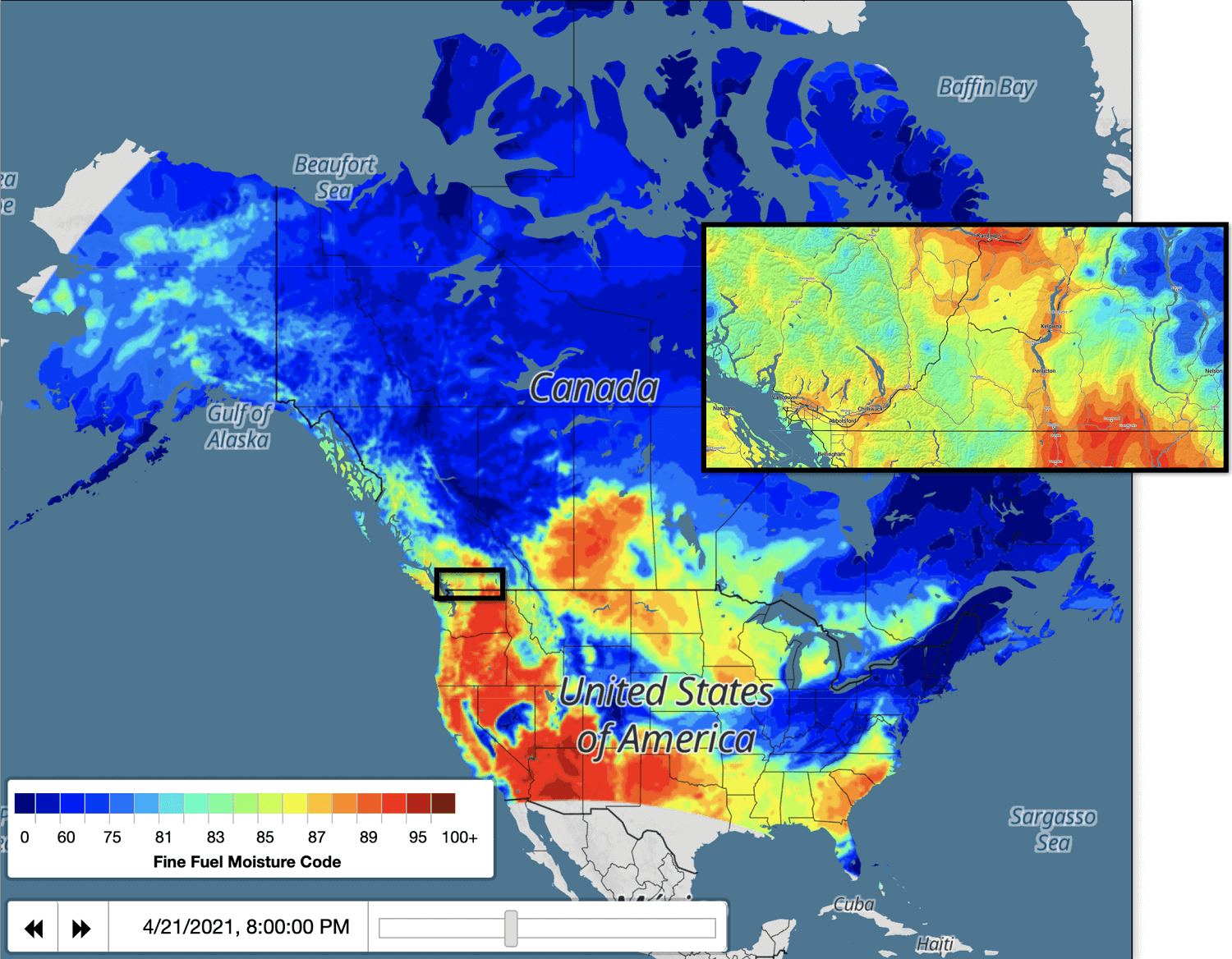 The Canadian Forest Service Fire Weather Index (FWI) System estimates how weather affects wildfire behavior by tracking moisture content in forest fuel layers. FWI forecasts are used by provincial wildfire agencies as input to operational wildfire models to determine how best to deploy limited fire suppression resources.
Our group has developed a new approach, known as the Fire Weather Forecast (FWF) model, which utilizes gridded numerical weather prediction output instead of point-forecast interpolations, calculating fuel moisture codes/indices at every grid point, for both 4-km and 12-km grid spacings. The FWF model provides the more weather-sensitive moisture codes/indices at a one-hour temporal resolution while the less-sensitive codes/indices are solved for once daily at noon local time.
An interactive webpage displays the FWF model output on a zoomable map, popup point forecasts, and active validation against observations. Input from Northwest Territories Government's wildfire specialists and British Columbia Wildfire Service forecasters helped to develop this new system, to improve the data available for their operational wildfire models and daily incident command briefings.